For all ages; keep active this Easter with our Colouring-in Competition. You can use whatever medium you like, just have fun and enjoy it.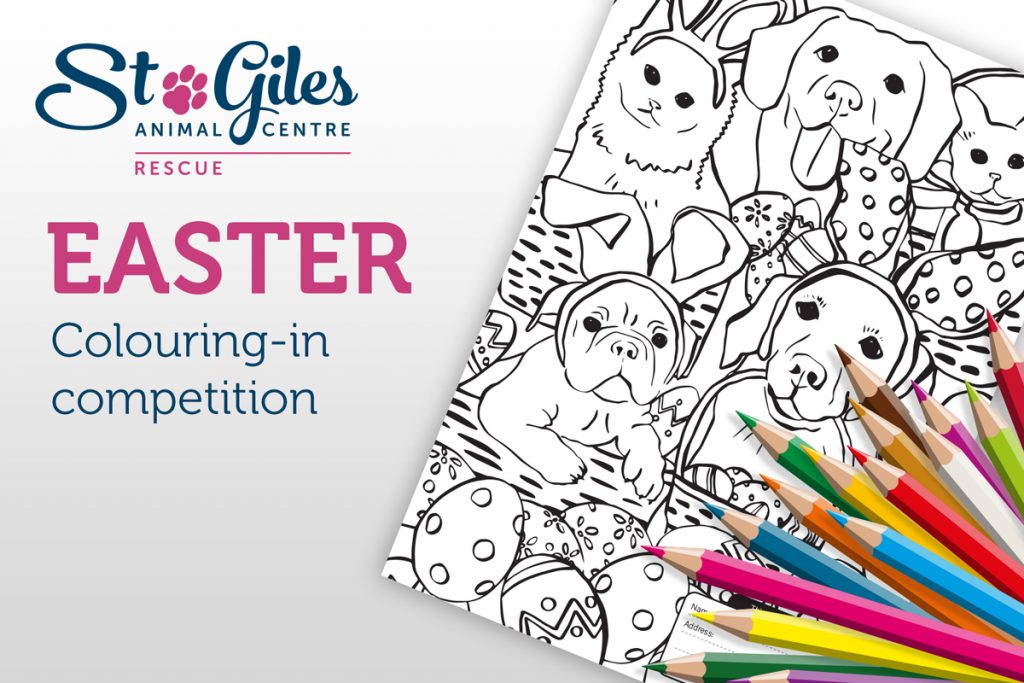 Illustrator: Daisy-May Green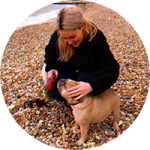 About Daisy-May: I am a freelance Illustrator and Designer living in Cornwall with my rescue frenchie and two rescued cats. I love making vibrant and fun images and most of all drawing animals of all kinds. I am passionate about the work of St Giles and all the good they do, to help cats and dogs to find their forever families. My dream is to one day live in a giant house filled with lots of rescue animals! See more of my work at @daisydoesdrawings
What you could win!
You could win A LIMITED EDITION SIGNED COPY of the original artwork, YOUR POSTER professionally framed AND an EASTER HAMPER delivered to your door, all worth over £150! We ask that you make donations for each entry – every penny goes directly to St Giles Animal Rescue; so know that even while you're having fun you're helping rescue animals in need.